About The Prestige Hotel in Vero Beach, FL
WHAT DEFINES THE PRESTIGE HOTEL EXPERIENCE
The Prestige Hotel in Vero Beach is synonymous with oceanfront, relaxation, friendliness, simplicity, beach, neighborhood, value, extended stay, and local know-how. We offer carefully chosen complementary amenities and pleasant surprises in one of the most beautiful beachfront locations on the Treasure Coast.
You will enjoy direct access to a wide sandy and unspoiled beach that is concealed in a residential neighborhood in Vero Beach, far away from the traffic jams and other crowded beaches. The complementary beach lounge chairs and umbrellas, imported from Spain, will raise the Prestige Hotel beachfront experience to a sublime style of Mediterranean beach glamour.
Our friendly, eager-to-help, staff will provide you with concierge service, an intimate person-to-person local know-how on directions, tours, theater, music, restaurants, cocktails, and local events.
The carefully selected complementary amenities provide a valued approach to beachfront hospitality in Vero Beach. You will enjoy complimentary parking for one vehicle, complimentary Wi-Fi, Flat Panel HDTVs, beach lounge chairs and umbrellas, towels, a beautiful sundeck with tables, chairs and lounge chairs, and barbecue grills.
Simplicity, with pleasant surprises, is our trademark, including our complementary continental breakfast, featuring healthful choices as in oatmeal, yogurt and fresh fruits. We offer local Florida citrus in season, such as Honeybell, Tangelos, and Navel Oranges. With this in mind, our local beachfront neighborhood Hotel concentrates on the best local choices, not just more choices. Therefore, we focus on the refinement of simplicity and outstanding local activities and amenities.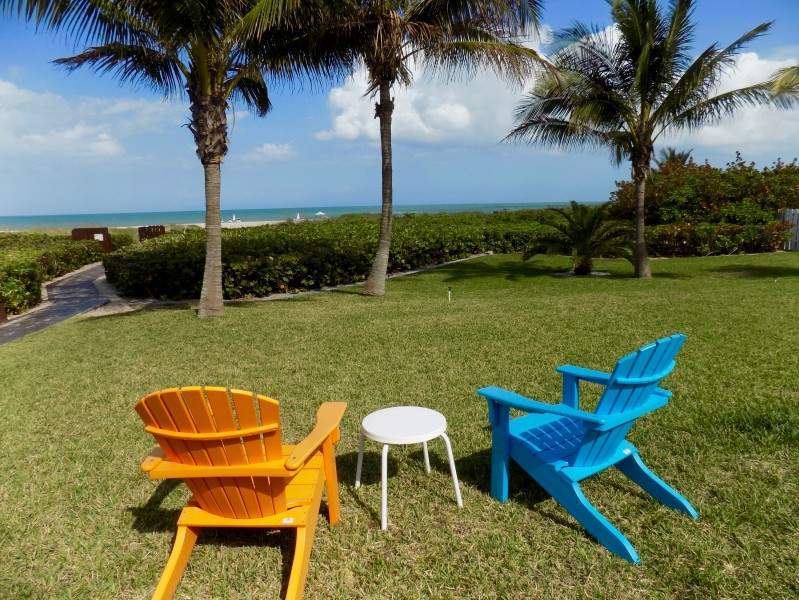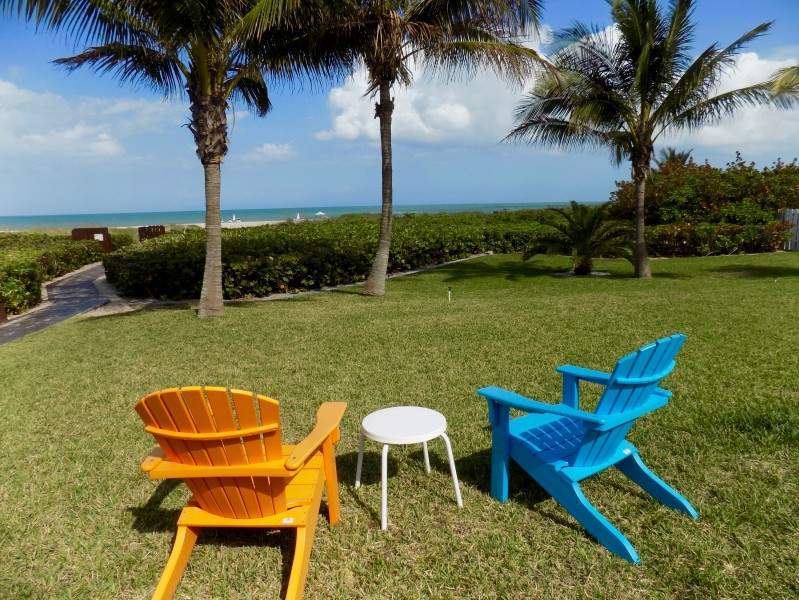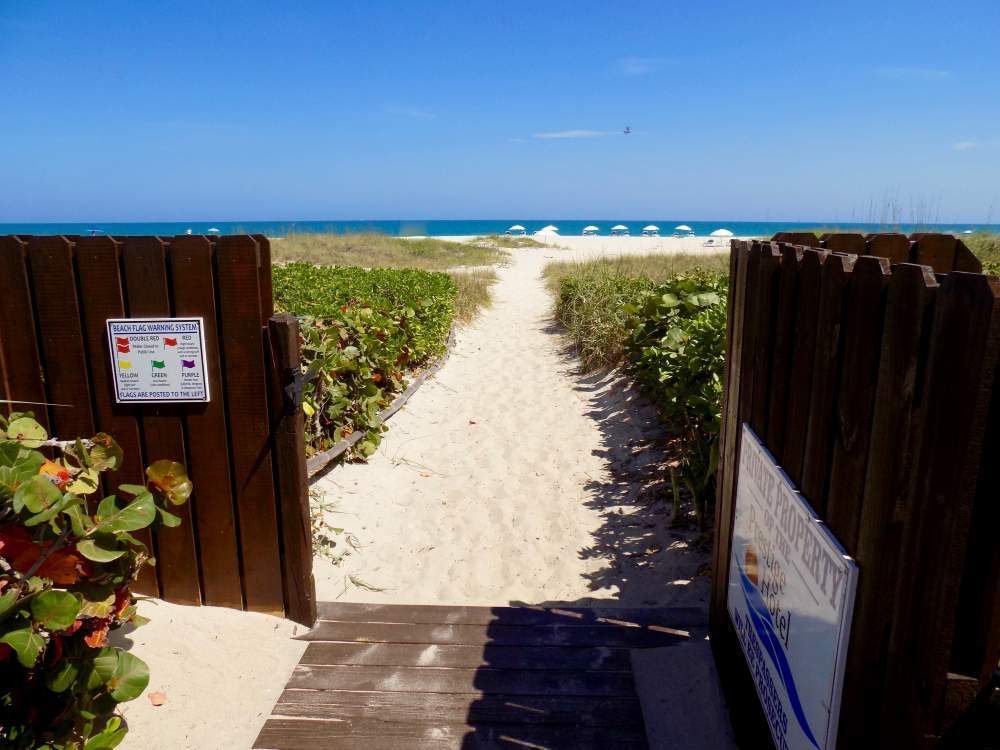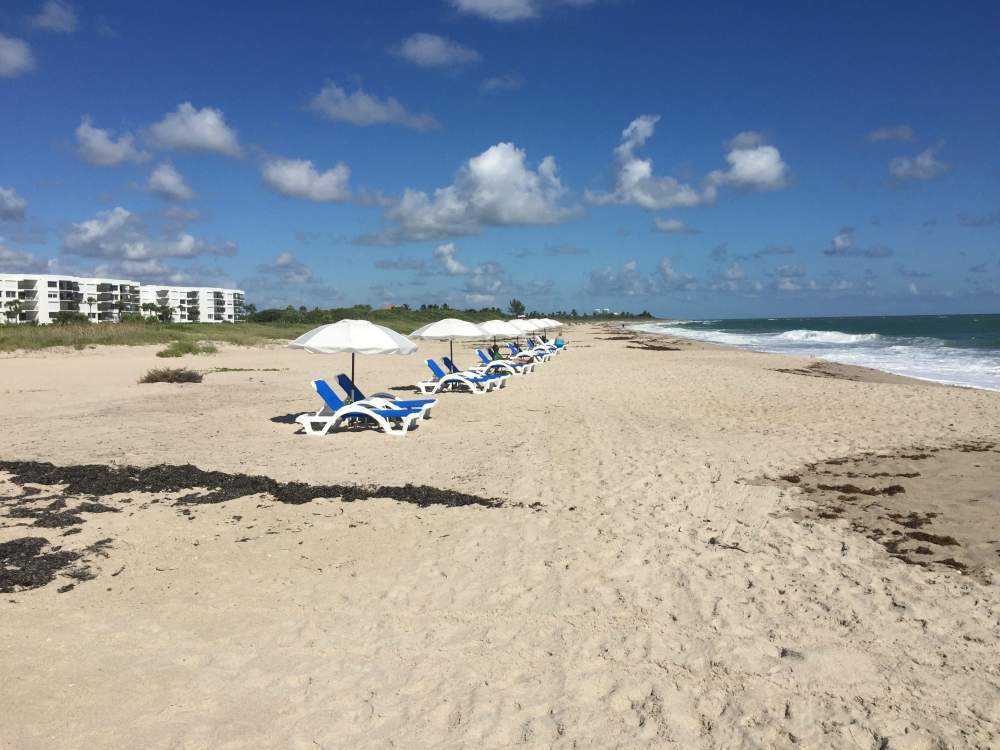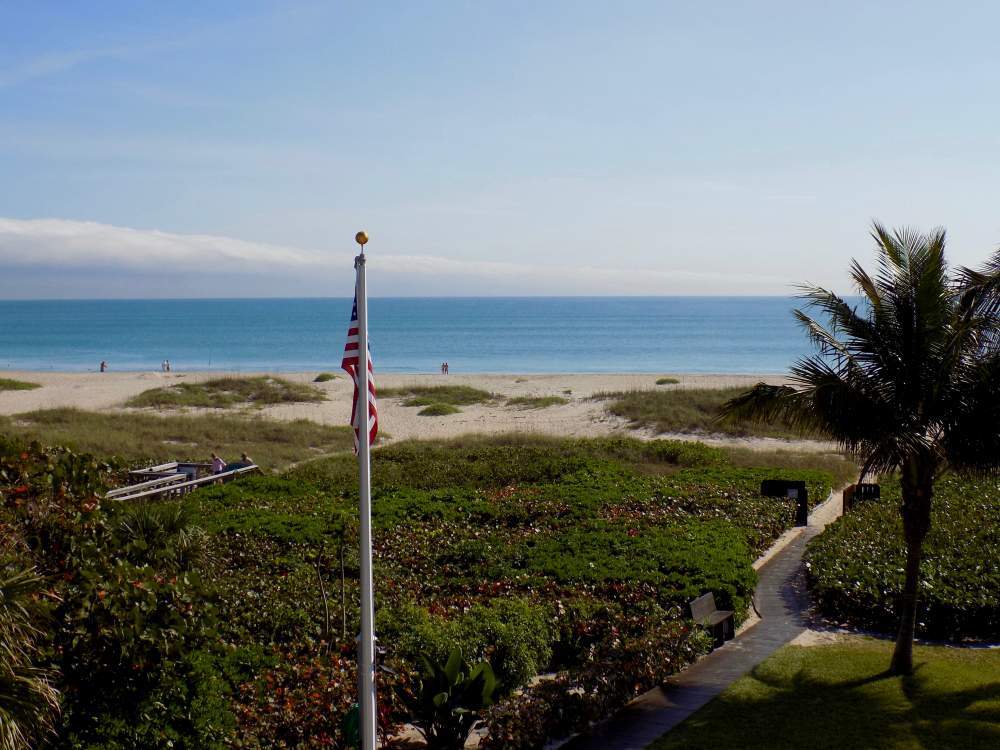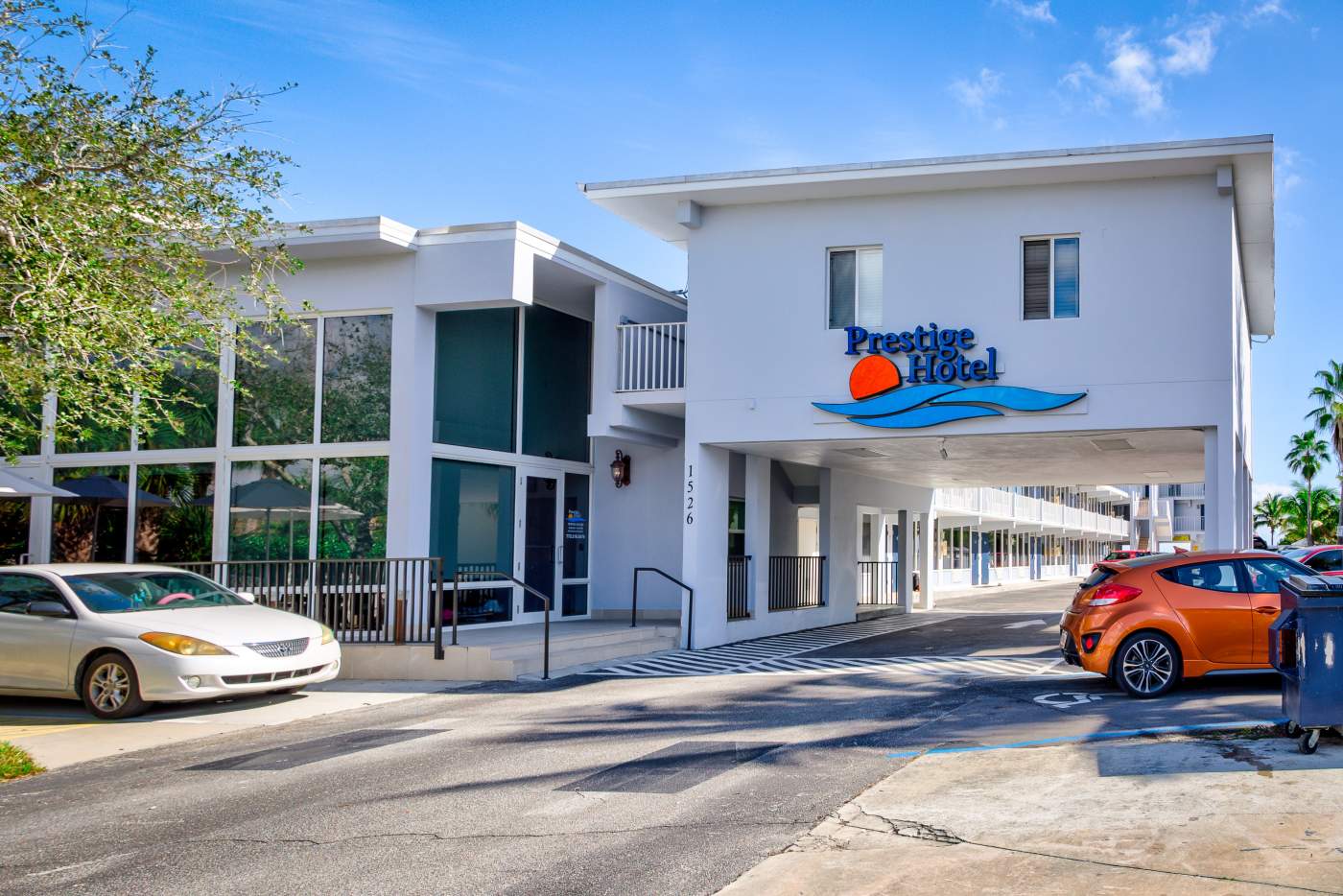 THE PERFECT LOCATION
Our oceanfront Prestige Hotel in Vero Beach is located directly on the Atlantic Ocean on Florida's beautiful Treasure Coast. Vero Beach is only a two (2) hour drive from Orlando or Miami, which makes it an ideal location to enjoy the beach after visiting the Theme Parks in Orlando or the shopping and night life of Miami.
Vero Beach is a charming, elegant, lovely, small coastal town. We have award-winning museums, theaters and restaurants typically only found in larger cities. We also have an abundance of spectacular golf courses, luxurious neighborhoods, sports facilities, and entertainment venues.
During your visit with us, be sure to enjoy the various arrays of activities Vero Beach has to offer: golf, tennis, fishing, surfing, boating or scuba diving. Visit our "Things to Do" section for updated information on local activities and tours. Performance and fine art enthusiasts can enjoy live performances at the Riverside Theatre or take in an art exhibit at the Vero Beach Museum of Art.
The Prestige Hotel is close to the unique beachside boutiques of Vero Beach's Ocean Drive and Vero's mainland Miracle Mile shopping district. We are highly recommended by our local neighbors to theirs friends and family.
For your dining pleasure, enjoy world-class French and Italian cuisine just steps away from our front door. Visit and savor excellent menu offerings in Di Mare and Trattoria Dario's restaurants.
Finally, Vero Beach is an exceptional Florida wedding destination, and our location is the quintessential place for a beach wedding. We can provide you with an affordable beach wedding.
The Prestige Hotel
1526 Ocean Drive • Vero Beach, Florida 32963
Toll Free: 877-767-1526
Front Desk Phone: 772-231-5218
CLICK FOR DIRECTIONS • BOOK NOW
8 A.M. to 9 P.M. EST CONTACT US ONLINE
Driving time to and from major cities and attractions:
Orlando - 2 hours
Fort Lauderdale - 2 hours
Daytona Beach - 2 hours
Cape Kennedy - 1.5 hours
Miami - 2.5 hours
Key West - 5.5 hours
Jacksonville - 4 hours
Tampa - 3 hours
West Palm Beach - 1.5 hours
Melbourne Airport - 45 minutes
Open Vero Beach on Google Maps
THE PRESTIGIOUS ACCOMMODATION
Our Hotel provides comfortably furnished Studios with complete kitchen facilities and spacious accessible studios. The kitchens are fully stocked and include a small dining table, oven, microwave and a full size refrigerator. The Studios also include Spa toiletries from Gilchrist & Soames (pic), 100% cotton bathrobes, Flat panel HDTVs with HBO, complementary local and long distance calls within the continental United States, hair dryer, iron, safe, coffee machine with coffee, tea bags, and a local guide. Our spacious rooms are equipped with your choice of one (1) King bed, two (2) Queen beds, two (2) Double beds or one (1) Queen bed. We offer accessible Studios with 1 queen bed and roll in shower. Depending on location, some rooms offer full ocean views, partial ocean views or parking view. Depending on location, some rooms offer full ocean views or partial ocean views. An ice machine and laundry facilities are also available on the premises. Our Hotel accommodations are ideal for an extended-stay beach vacation.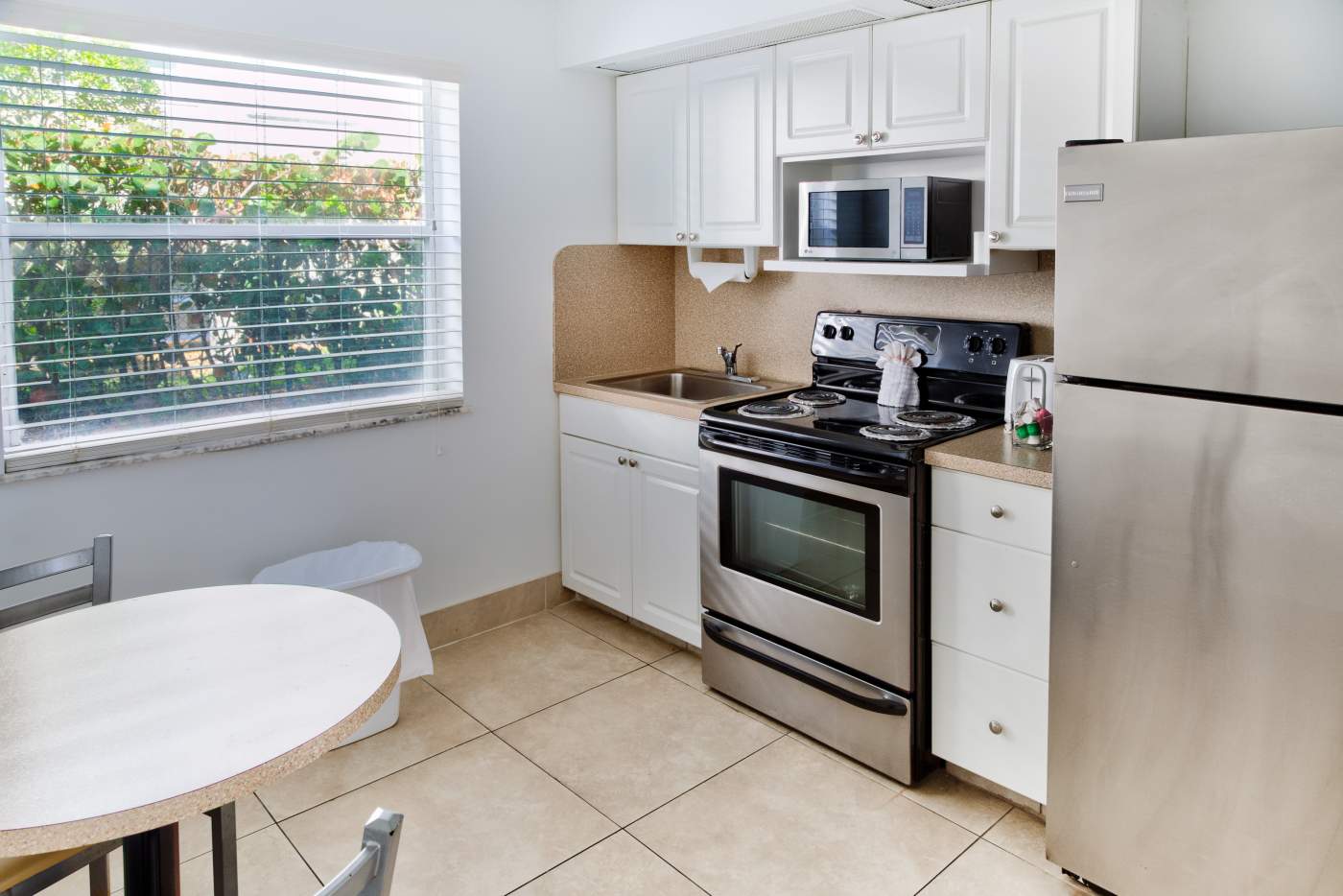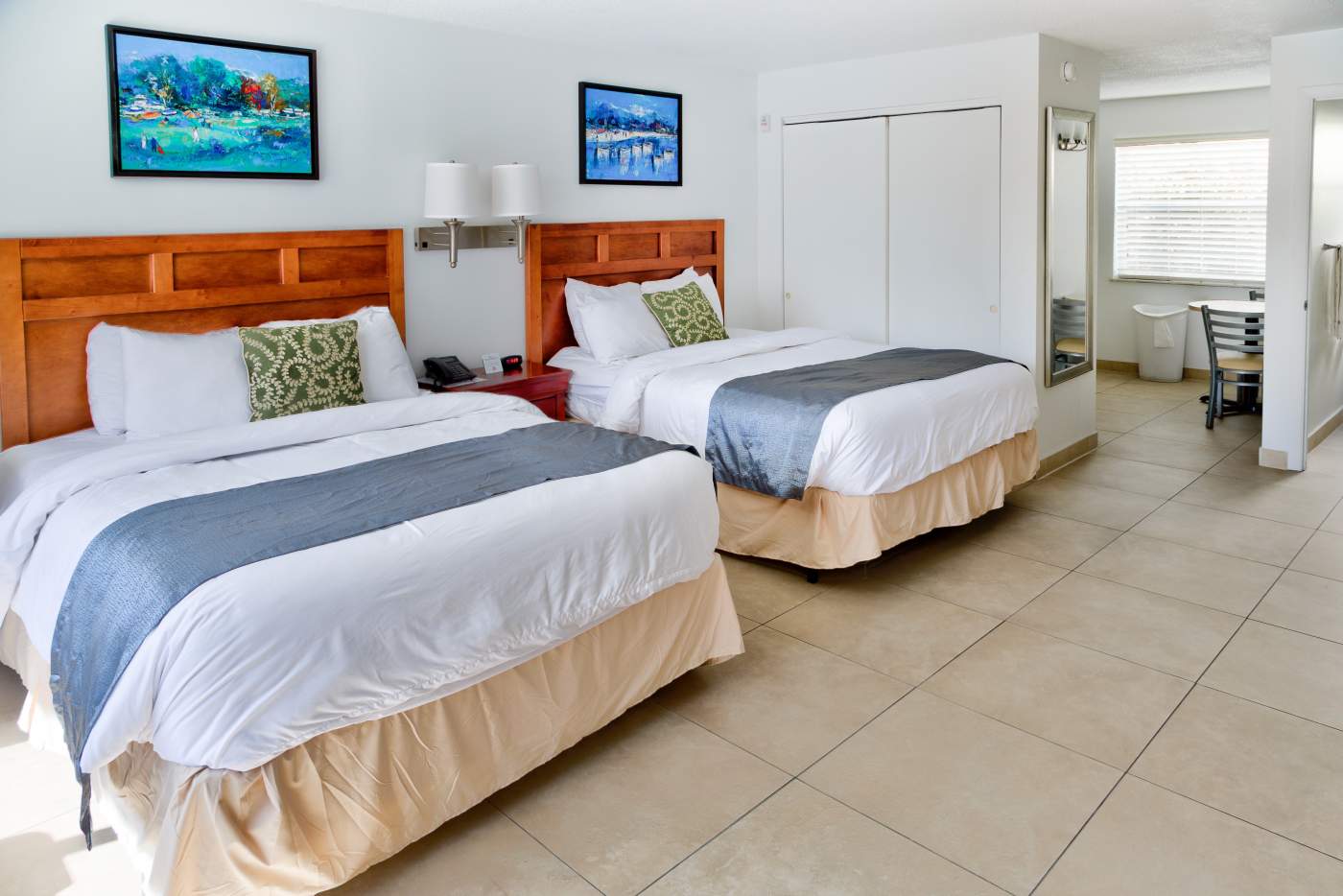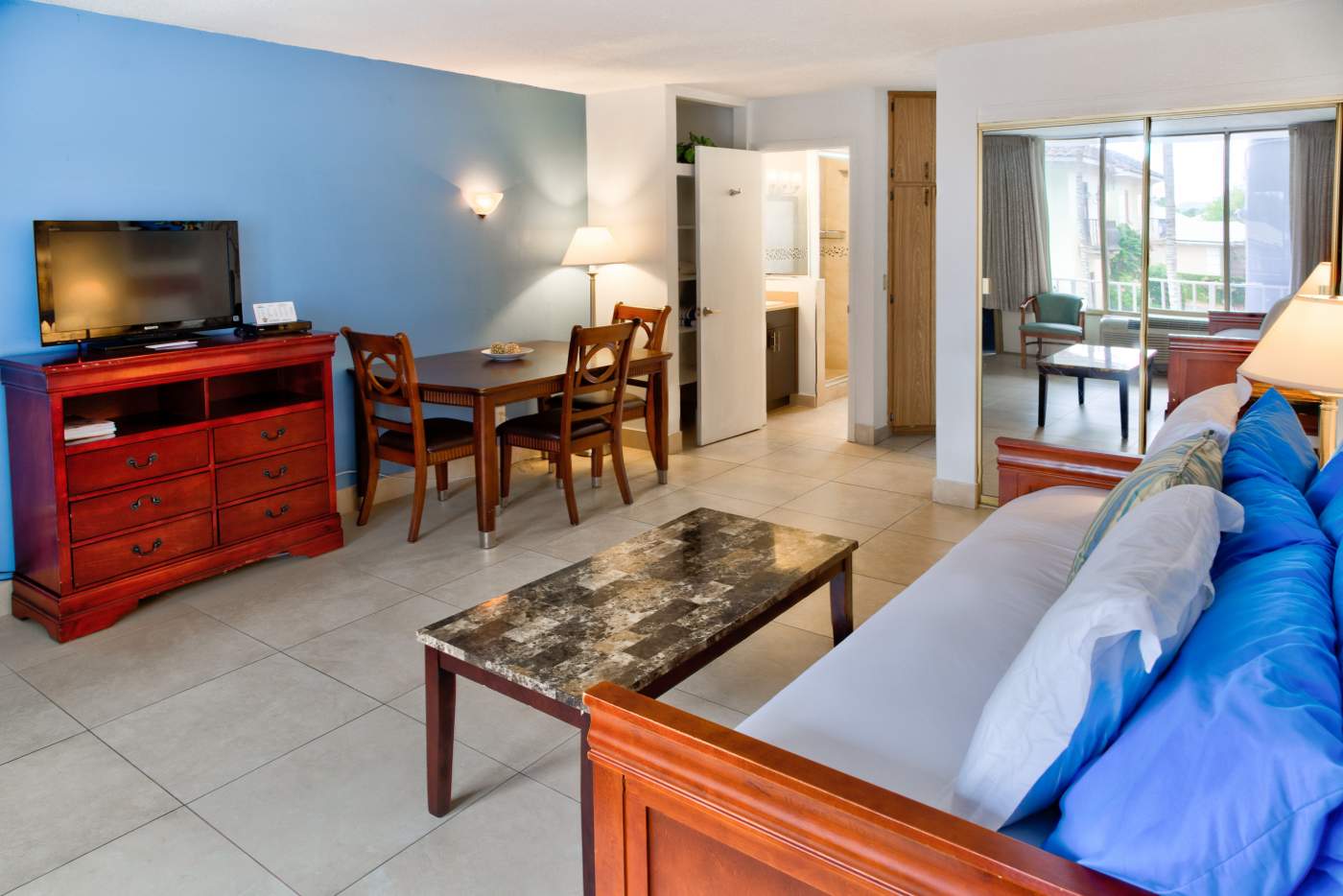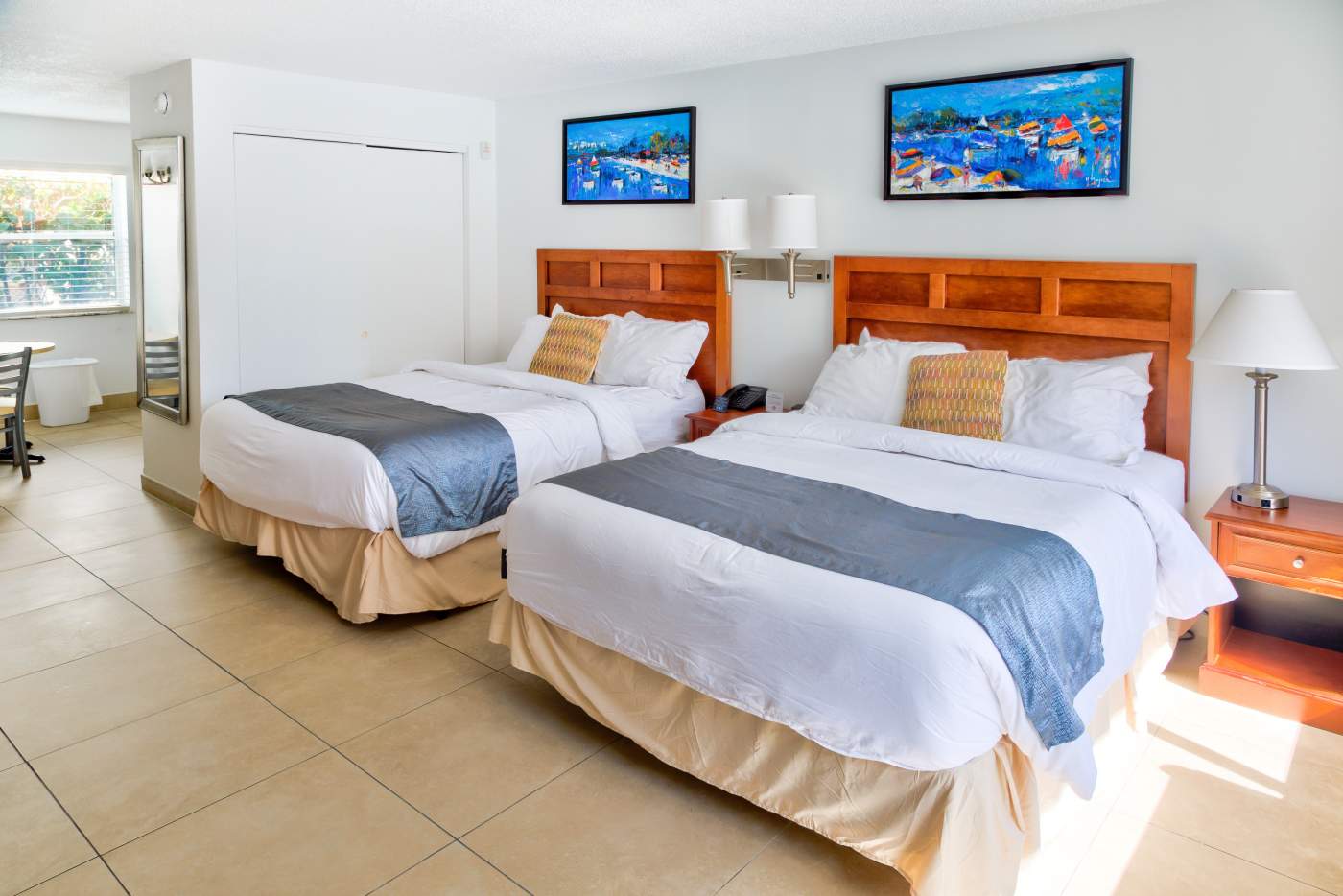 THE SPLENDID WEATHER
The climate in Vero Beach is moderate, with average temperatures in the mid-70's and tropical breezes. The Prestige Hotel Vero Beach is located directly on the ocean, which makes it a popular destination all-year long.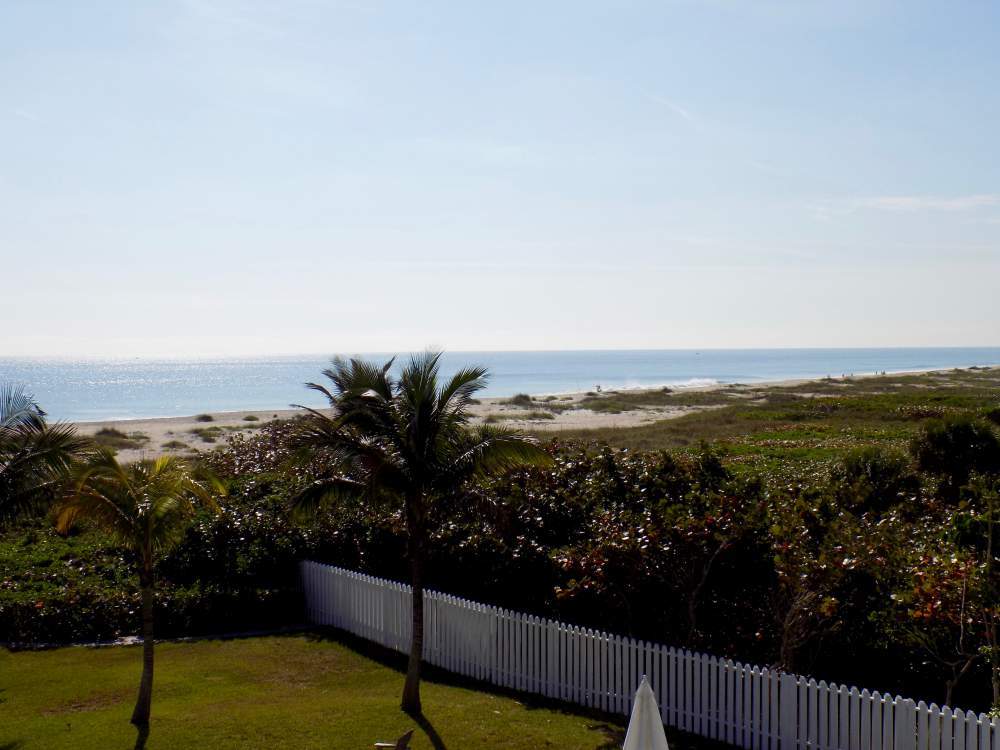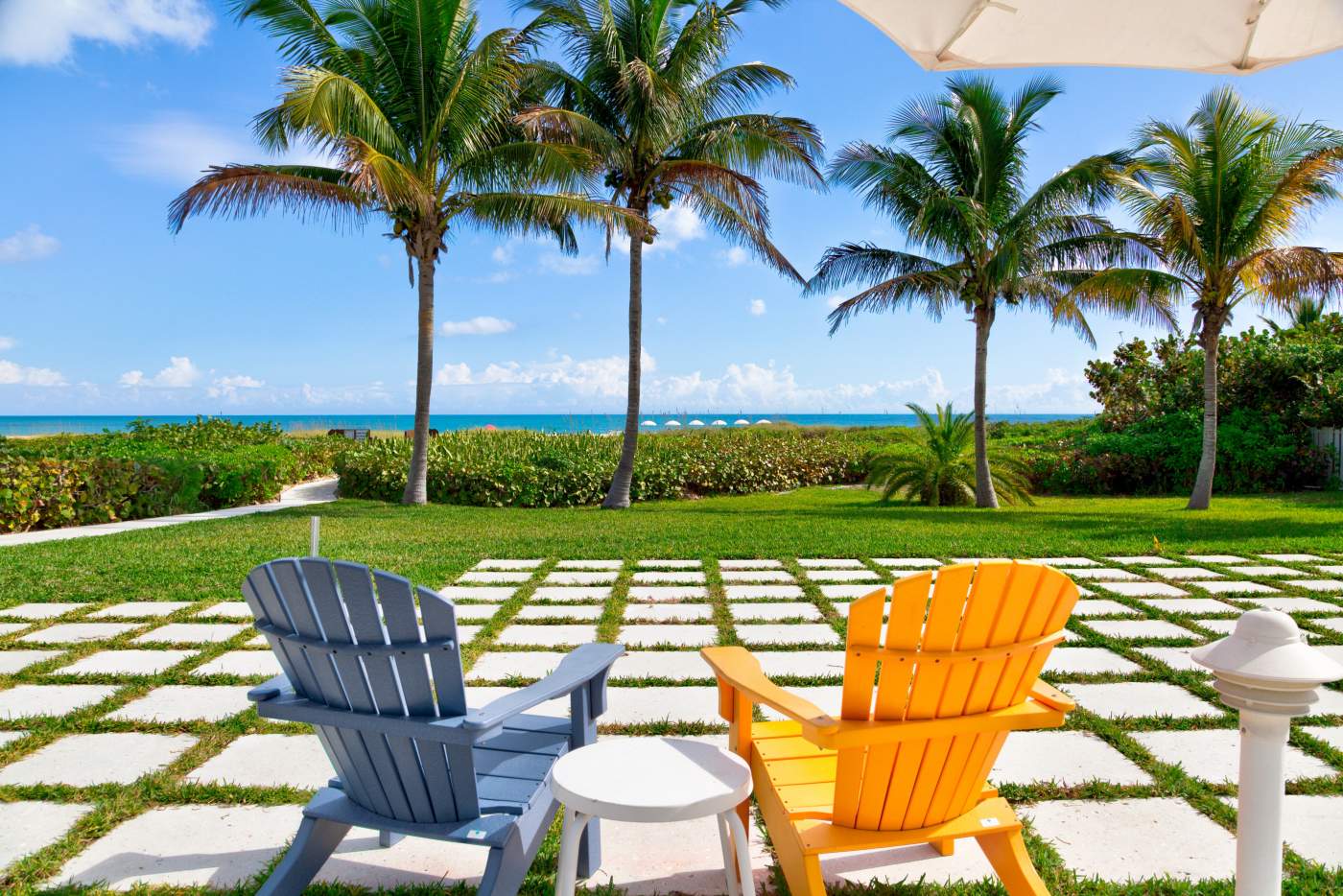 HOTEL HIGHLIGHTS
Oceanfront
Direct access to the beach
Sundeck and gardens with ocean view
Complementary Continental Grab and Go Breakfast from 8am to 10am
Complementary towels, lounge chairs and umbrellas on the beach
Complementary Parking
Complementary Wi-Fi
Heated Pool
Oceanfront suites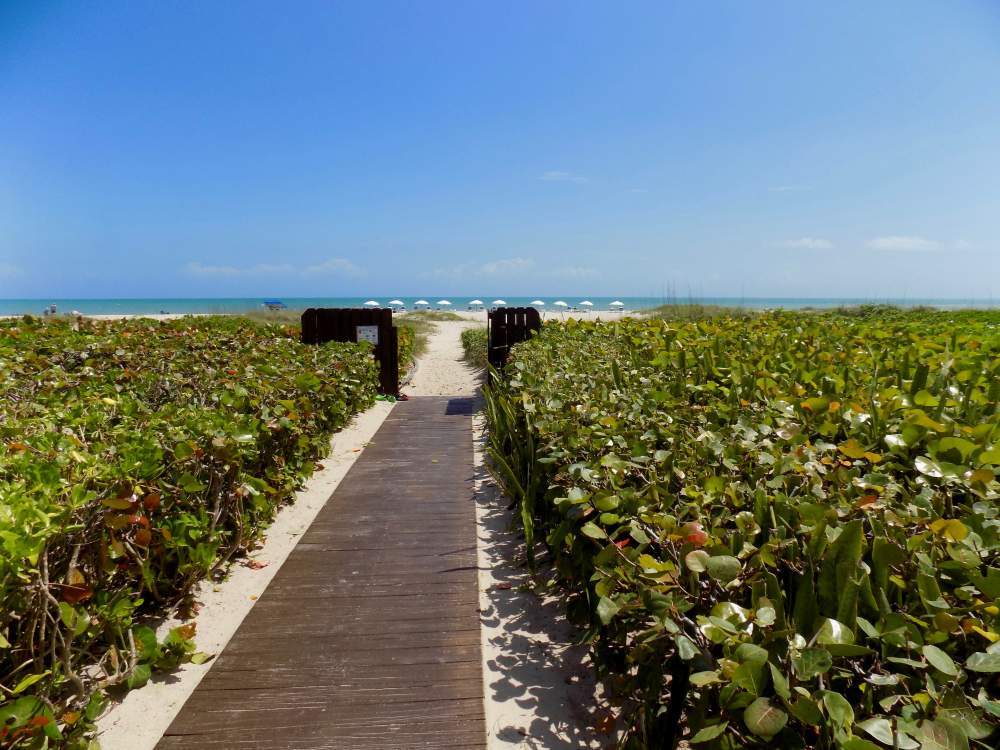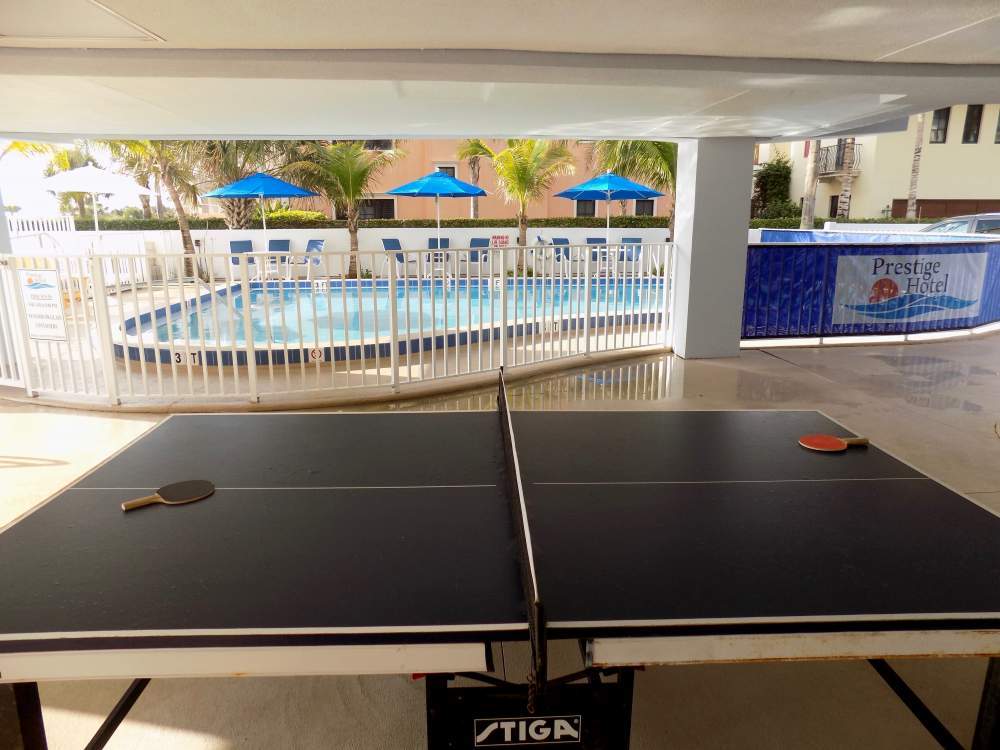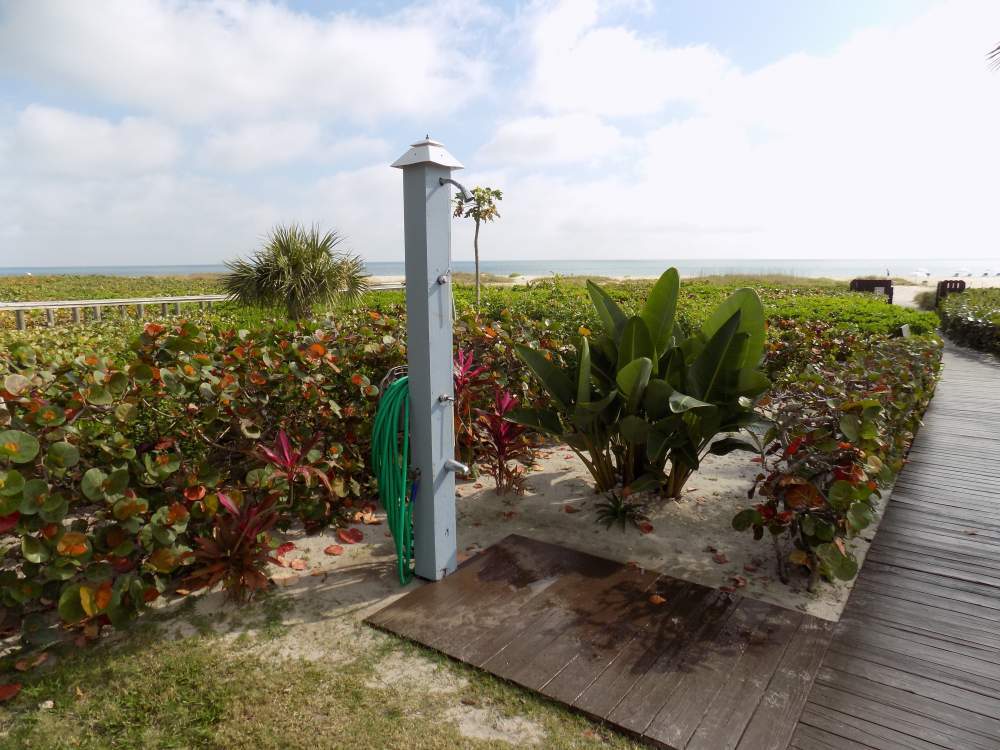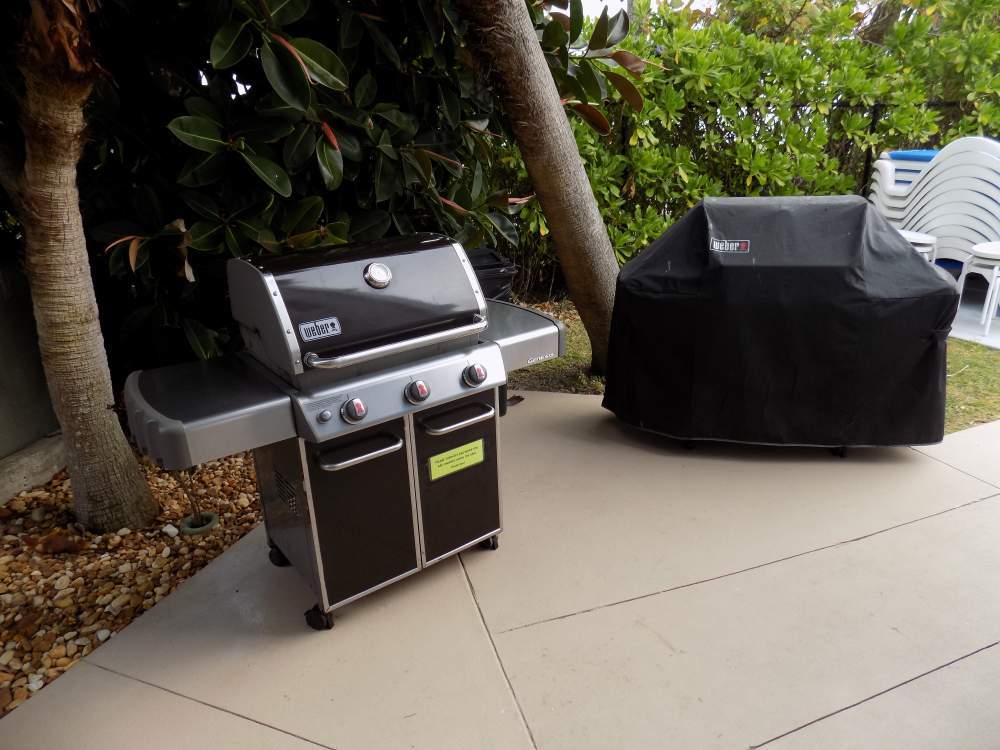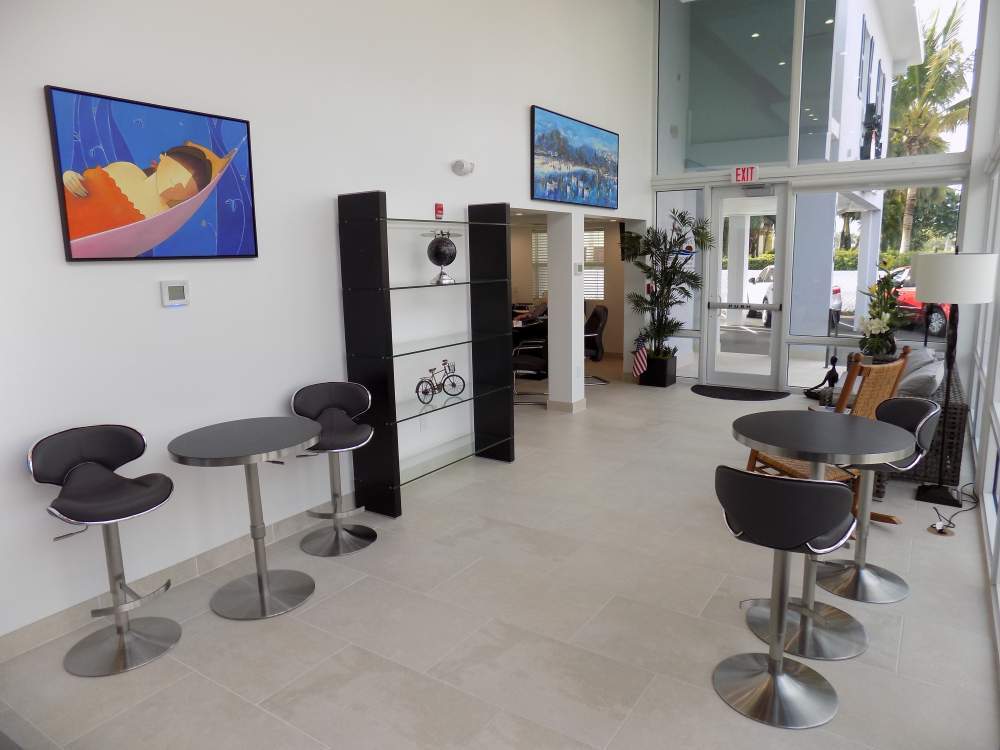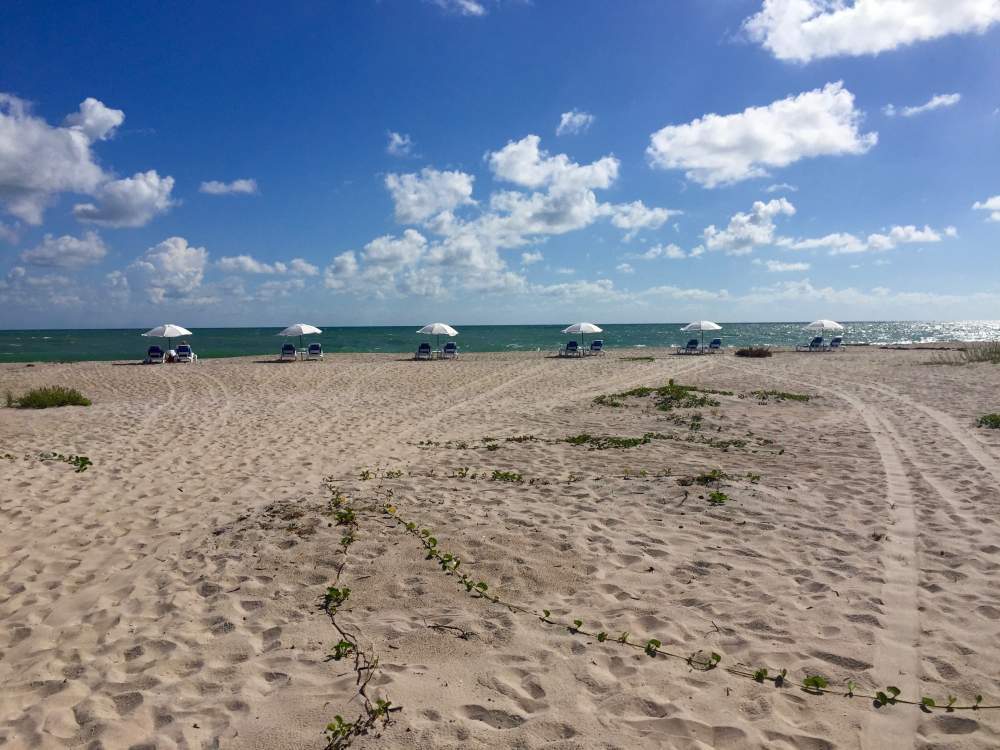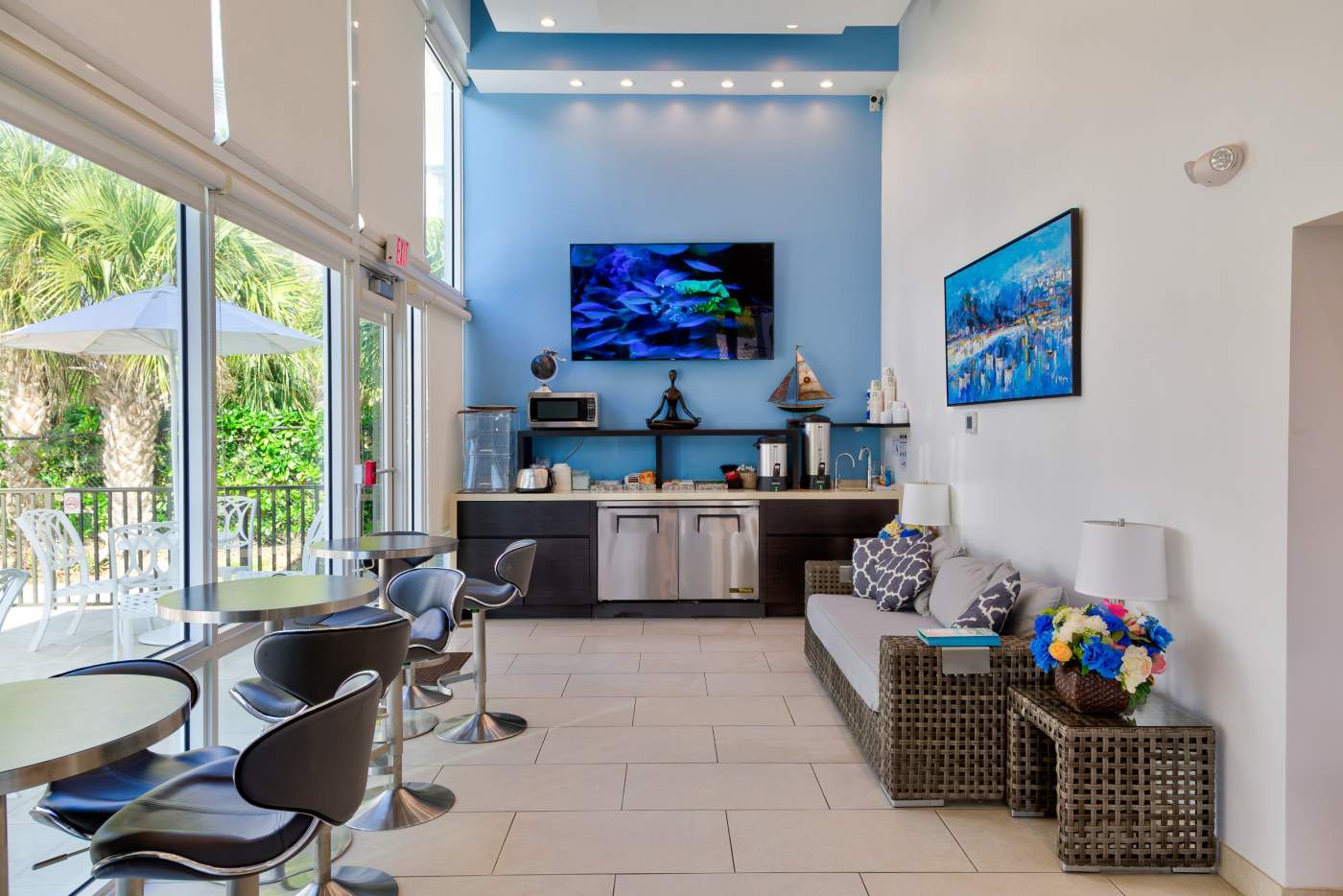 UNFORGETTABLE MOMENTS
The Prestige Hotel
in Vero Beach, Florida
For more information call
Toll Free: 877-767-1526
Front Desk Phone: 772-231-5218